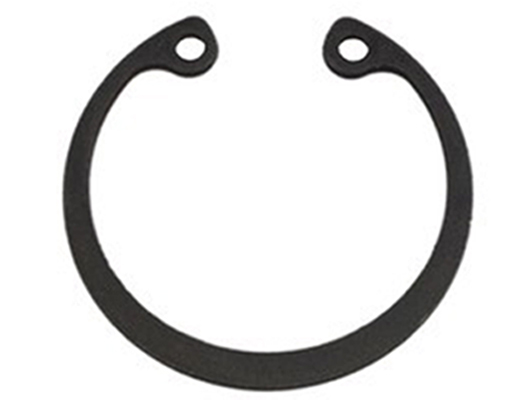 Product Descriptions
Internal circlip is also a good example of axially fitted circlips for bores with groove. Internal circlips have large diameter .Also internal circlips have more gap width, which helps fixing of the same very easily . Because of grooves internal circlips serve as a rigid shoulder thus preventing the attached component from moving , like gears, bearings etc. It fits more tightly into the groove , providing more uniform thrust load capacity. In this case lugs are projected inside .
Internal circlips save space and as they are light reduce weight. As the name suggests in this case lugs are projected inside and it fits at Internal Part of Bore, thus it's called Internal Circlip .
INDICATIVE NUMBER - DIN 472
APPLICATIONS :
Mechanical Engineering, Automotive Engineering, Gear Systems,Gear Boxes, Electrical engineering, Precision mechanics, Apparatus engineering, In spline shafts etc.
DIN 472